General FAQs
Frequently Asked Questions
Sperri is Canada's first organic plant-based meal replacement. Sperri provides all of your daily nutritional needs in an easy-to-consume beverage. Sperri was developed in Halifax, Nova Scotia by a team of health professionals using the most up-to-date evidence based research.

Yes, Sperri is a complete plant-based meal replacement to provide all of your required macro and micro nutrients. Sperri is also suitable for sole source nutrition.

Sperri was developed by Dr. Mary Lynch, a physician and pain specialist in Halifax, Nova Scotia. Many of Dr. Lynch's patients require meal replacements to get adequate nutrition, but many of her patients struggled to tolerate current options as they contain high amounts of processed sugars, milk and soy proteins. Dr. Lynch could not find anything on the market in Canada that would meet her patient's needs. She then approached Gregg Curwin, an experienced entrepreneur, and together they began to develop Sperri.

Sperri was developed in Halifax, Nova Scotia and is manufactured in Ontario.
What's Inside Sperri?
Yes, Sperri contains all plant ingredients and is 100% vegan.

Sperri uses often hard to find plant-based forms of Vitamin D3 (Cholecalciferol) and Omega-3 (Algal Oil) to provide all essential nutrients.

No, Sperri is free of all common allergens including Eggs, Milk, Mustard, Peanuts, Crustaceans, Fish, Sesame seeds, Soy, Sulphites, Tree Nuts and Wheat.

Yes, Sperri is completely free of gluten and gluten containing products.

Yes, Sperri has been approved Organic Certified by PRO-CERT

Yes, Sperri is verified by the Non-GMO Project to be certified to not contain any genetically modified ingredients.

We use the combination of pea and hemp protein as they are both complete proteins, meaning they both contain all nine essential amino acids.

Additionally, the nutrition profile of hemp protein is extremely beneficial to human health and the sensory qualities of pea protein provide Sperri with an excellent blend of health and taste.



We use a combination of Maple Syrup and Tapioca Syrup to sweeten our products. Many meal replacements currently available use highly processed sugars or artificial sweeteners and we feel strongly about using natural products in Sperri

Sperri products are Certified Organic and are therefore held to a higher standard and do not contain any MSG, BHA, propylene glycol or GMOs. We carefully source our natural flavours based on quality and flavour. They are all vetted through an approval process that allows them to be used in organic products.

DHA stands for docosahexaenoic acid, an essential omega 3 fatty acid, and can be found primarily in fatty fish and algae. The DHA in Sperri is sourced from algae off the coast of Nova Scotia, is 100% vegan and is more sustainable than DHA derived from fish. Studies have shown DHA supplementation can improve memory and reaction time, protect brain functions during times of stress, and protect against age-related loss of brain cells.

There is no caffeine in Sperri products.

Sperri's ingredient list and nutrition facts table can be found here.
Who is Sperri For?
Sperri is suitable for anyone over the age of 2. Sperri is suitable as sole replacement for all meals in those over the age of 12. Anyone under the age of 12 can consume Sperri as a meal, however it is not required as a replacement for all meals, as the nutrition requirements for children are different than adults.

Sperri is suitable for vegetarians, vegans or people with a common allergen. We use 100% vegan plant products and contain no common allergens.

Yes, Sperri is suitable for Inflammatory Bowel Disease.

Sperri was designed for those with gastrointestinal issues, specifically those with Inflammatory Bowel Disease and Irritable Bowel Syndrome. Many Sperri team members have worked with patients with gastrointestinal issues and have ensured we eliminated any ingredients that may cause harm to those with an impaired GI tract such as milk products, high fructose corn syrup and high fibre ingredients.

Yes, Sperri does not contain any gluten or gluten-containing ingredients and therefore is safe to consume for those with celiac disease.

Yes, Sperri is safe for those who are pregnant as it does not contain caffeine and it is a nutritionally balanced beverage. It is always recommended to speak with your doctor if you are pregnant to ensure you are receiving adequate prenatal vitamin and mineral supplementation.
How Can Sperri be Consumed?
We recommend shaking Sperri and consuming cold for optimal taste.

Yes, for those over the age of 12, Sperri meets the Food and Drug Regulations to be used as a replacement for all daily meals
Ordering
You can place an online order for Sperri by clicking here.

Select your flavour and quantity and follow the prompts to checkout.



To place an online order for Sperri, you will need to enter your name, a credit card, a shipping and billing address.

You can pay for online Sperri orders using a credit card

Once your order is placed, you will receive an order confirmation email within 10 minutes.

If you don't receive an order confirmation email within 10 minutes, please try again or contact us at service@sperri.ca.

Samples of Sperri must be requested by a healthcare professional. Talk to your doctor or healthcare professional to request a sample of Sperri.

Yes. If you are interested in stocking Sperri at your store, please email sales@sperri.ca and we would be delighted to start this process.
Storage & Usage
Unopened Sperri products are shelf-stable at room temperature (15ºC – 30ºC) until the date printed on the top of each unit.

We recommend refrigerating opened Sperri products and consuming within 24 hours of opening.

For optimal quality, Sperri products are intended to be stored at room temperature (15ºC – 30ºC) or refrigeration (0ºC – 4ºC).

Yes, Tetra Paks are 100% recyclable.
Shipping Information
We currently ship Sperri across Canada.

Your order will ship within two business days from the date of purchase.

We aim to ensure that you receive your order as quickly as possible. Shipping time is generally two to five business days, depending on where in Canada you are located. This does not apply to pre-orders.

Shipping costs are automatically calculated at the "enter your address" stage of the checkout process.

1 Sperri 12-pack ships = $10

2 Sperri 12-packs ship = $15

3 Sperri 12-packs or more ship = Free Shipping

Yes. Once your order ships, you will receive a shipping confirmation email that includes shipping information and a tracking number.

Sorry this happened! We will help make this right for you as quickly as possible. Please contact us by sending an email to service@sperri.ca or call us at 1-800-667-5767.

If you haven't received your order within 7 business days, please email us at service@sperri.ca or call us at 1-800-667-5767.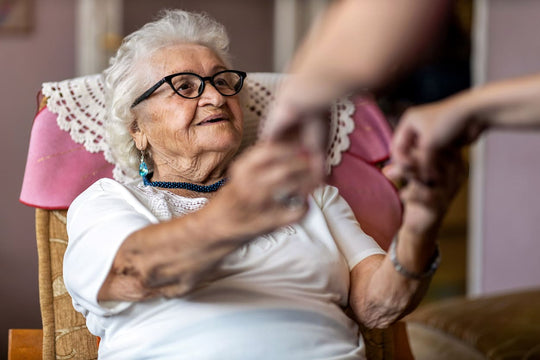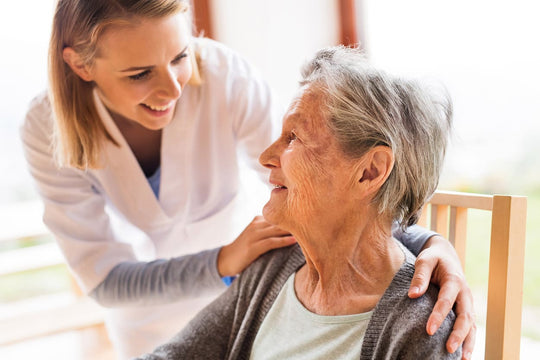 Keep peace of mind top of mind.
Sperri provides a more nutritious meal-replacement that leads to faster recovery and enhanced well-being. The taste and texture of Sperri encourages consumption, even when patients do not feel like eating. Our unique formula ensures they get well sooner and stay well longer.